Arkansas Fly Removal Services
Helping Rid Your Property of Unwanted Pests
House flies. Fruit flies. Cluster flies. There are several types of flies so it's not all that surprising that they are one of the most common household pests. They plague commercial facilities too. You probably don't care that these insects are characterized by having a single set of wings. We can't say that we blame you. You're likely more concerned about how these pests affect your home or business. Of course, if you are looking up flies, you may also want to know how to get rid of these pests. Keep reading to find out!
When you call our fly control experts in Arkansas at (888) 733-9229 you can schedule your free estimate.
Frequently Asked Questions
Are flies dangerous?
While flies may seem harmless, they are capable of contaminating food and spreading disease.
How do I get rid of flies?
Flies are difficult pests to control as there are many attractants that draw them to your property. Contacting McCauley Services is the ideal way to resolve fly problems in and around your property. We offer effective fly control services that mitigate this particular pest problem.
Can I do it myself?
Hanging fly strips and setting out vinegar may offer temporary relief from some types of fly infestations. But they don't offer foul-proof results. Sprays and treatments your buy are not always effective. They can also be harmful to people and pets when used or mixed wrong.
Is the treatment safe?
Safety is important to McCauley Services. We use products and treatments that are EPA registered for pest control use. We only send out registered pest control technicians who are licensed by the state or local jurisdictions. This ensures proper application and protects our customers, their family, or employees.
How soon can you get here?
At McCauley Services we make every effort to be with you as soon as possible. In most cases, we can respond on the same or very next day.
Explore Our Services

Pests We Eliminate
How much do services cost?
At McCauley Services we customize our contract to meet your needs and expectations. Our prices reflect that. When you contact our office for fly control, we can provide you with a general price range. We may recommend a free inspection. If so, one of our representatives will investigate your concerns. We'll give you our recommendations for treatment and provide you with pricing information.
Why do I have a fly problem?
Like many pests, flies inhabit homes and businesses searching for a food source and ideal conditions to breed and live. Meat, fresh fruit, and vegetables as well as other types of food attract these pests. They will also consume garbage, fermenting liquids, decaying vegetation, and waste.
How do I prevent a flea problem?
Flies enter through doors and windows so keeping them closed or at least screened will help keep flies out. You should also inspect produce to make sure you aren't bringing home flies with the groceries. Contact McCauley Services at the first sign of a fly problem for comprehensive protection.
Learn more about your options when you contact our Arkansas fly removal specialists today.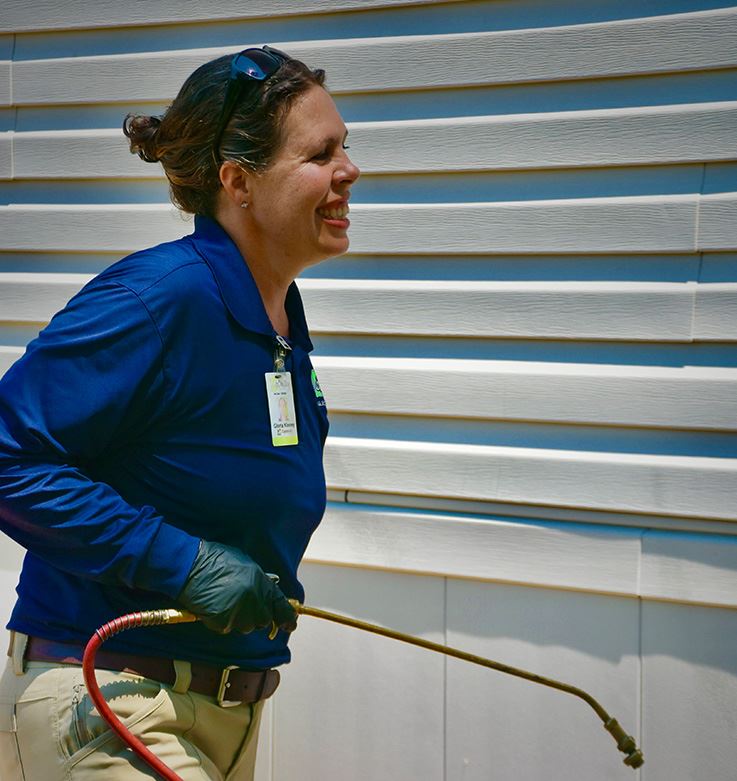 QualityPro Certified
Less than 3% of pest control companies in the U.S. have been awarded the prestigious QualityPro Certification. This certification is given to those who go above and beyond to adhere to the highest standards in professionalism and results in the pest control industry. These companies do whatever it takes to exceed the expectations of their customers and deliver the best possible service.
"McCauley Services have always provided excellent service and our technician, Tim, is the ultimate professional"

Richard P.