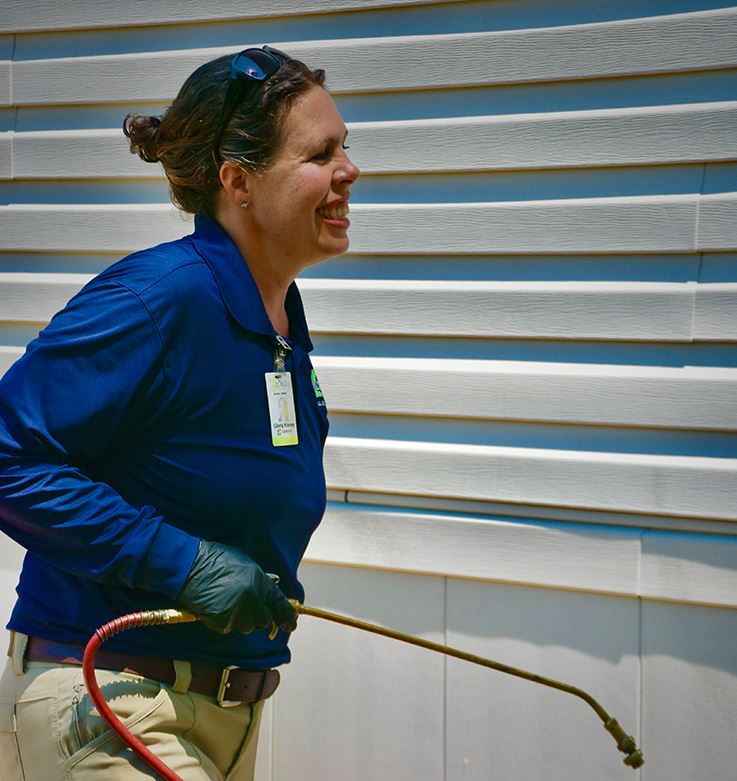 Holding the Standard for Quality Service
Commercial Pest Control in Arkansas
Year-Round Protection for Your Business
At McCauley Services, we understand just how important it is to maintain a safe and healthy environment for your employees and customers alike. That is why our team offers the most reliable and effective commercial pest control in Arkansas. In our nearly 40 years of service, we have provided lasting pest solutions for businesses in all types of industries, including food processing, multi-family housing, healthcare, retail, education, hospitality, office buildings, and foodservice. Our services are perfectly tailored to the needs of your facility, guaranteeing exceptional results.
Call (888) 733-9229 or message us online to learn more about our pest control services.
Signs You Need to Hire Commercial Pest Control Specialists
The last thing you ever want is for one of your customers to come across a rat or for your employees to discover cockroaches in your facility. Pest infestations not only leave people feeling quite uneasy but they can also present a serious health risk to anyone exposed. The best way to protect your business and all of those who enter it is to become familiar with the signs that you have a pest problem.
You need to schedule Arkansas commercial pest control if:
There is a musky odor in your building that no amount of cleaning can get rid of
You spot small, dark droppings in cabinets, drawers, or anywhere on or near food storage areas
You discover small nests made of paper, leaves, grass, or other debris
You can hear scampering, buzzing, or tapping sounds behind your walls
There are unexplained holes or gnaw marks on your floors or walls
You discover chewed wires
There is unexplained wood damage anywhere on your property
And, of course, if you come across any pests (such as spiders, termites, or mice), you should bring in a team of professionals right away. Most pests are experts at avoiding direct contact with humans, so typically, if you spot an unwanted visitor, there are plenty more where that came from.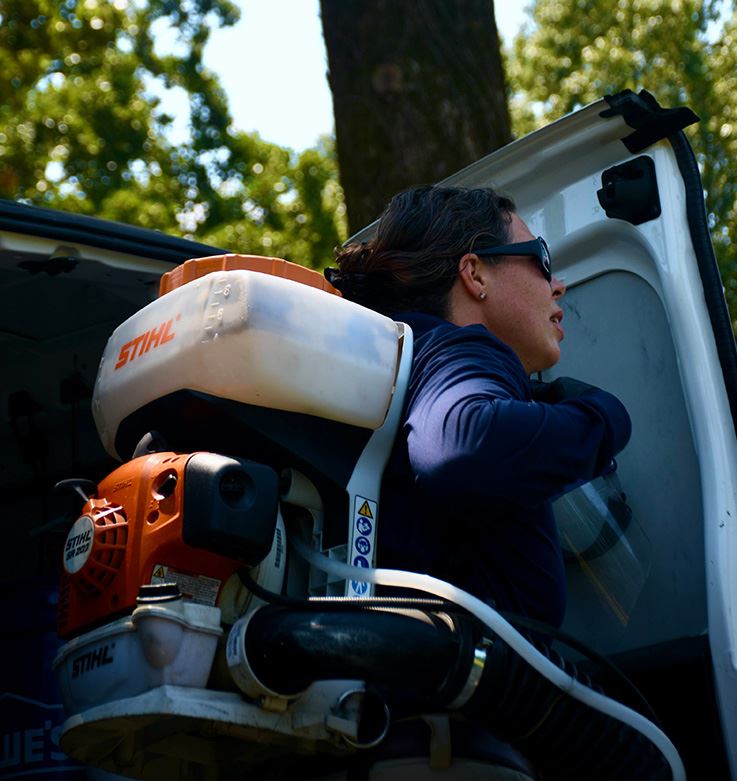 QualityPro Certified
Less than 3% of pest control companies in the U.S. have been awarded the prestigious QualityPro Certification. This certification is given to those who go above and beyond to adhere to the highest standards in professionalism and results in the pest control industry. These companies do whatever it takes to exceed the expectations of their customers and deliver the best possible service.
How McCauley Services Takes Care of Your Business
When you turn to McCauley Services, you can rest easy knowing that your business is in the hands of the most qualified team around. Each one of our technicians has undergone nearly four times the state requirement for training, ensuring that you receive the best possible service. We specialize in exterminating termites, ants, spiders, rodents, moths, cockroaches, beetles, bed bugs, fleas, flies, mosquitoes, ticks, and wildlife.
We offer comprehensive, customizable seasonal pest control programs, which include:
An initial inspection
Season-based interior and exterior treatments for year-round protection
Routine monitoring of your business
An online customer portal through which you can access real-time reports on pest trends, your treatment history, billing info, payment processing, and customer service reports
Staff training for your front line, which covers early detection, protocol, and communication with the public
Annual and quarterly quality assurance audits
Your customized pest control program will eliminate pests from your business, remove conditions that encourage pest activity, and prevent future infestations from taking place.
Because we are so passionate about providing for our community, our team is committed to donating a portion of all business protection plan payments to the Second Chance Youth Ranch. Please reach out to our team to learn more about how we serve our community.
Our Team Truly Cares
Since 1983, McCauley Services has been a staple in communities throughout the state. We take great pride in serving business owners and helping them to create the safest environment possible for anyone who enters their property. No matter how big your business space is or how severe the infestation at hand is, you can rest easy knowing that our highly experienced team has the perfect solution for all of your pest problems.
Call (888) 733-9229 to schedule expert commercial pest control in Arkansas. Our team looks forward to serving you!