Indian Meal Moth Control in Arkansas
Protect Your Pantry from Invasive Pests
Indian meal moths are part of the group of pests known as pantry pests. This group of pests infests cereal, grain products, and other foods often found in pantries. In fact, almost all dry, stored human food and dry pet food could be a target for this pest. Adult Indian meal moths are recognizable by their characteristic wing pattern. The rear half of the wings are a distinct reddish-brown or bronze colored.
McCauley Services is here to help. Contact our Arkansas Indian meal moth removal specialiststoday to schedule your free estimate.
Frequently Asked Questions
How do I get rid of Indian meal moths?
You can vacuum up pantry pests and discard infested foodstuffs. That may resolve the pest problem but may not be thorough enough. Contact McCauley Services to protect your food and family from Indian meal moths and other household pests.
Can I do it myself?
Use caution when applying do-it-yourself sprays and products around food and people. They can be ineffective and could make the pest problem worse. To get rid of Indian meal moths, contact McCauley Services.
Is the treatment safe?
Safety is important to McCauley Services. We use products and treatments that are EPA registered for pest control use. We only send out registered pest control technicians who are licensed by the state or local jurisdictions. This ensures proper application and protects our customers, their family, or employees.
How soon can you get here?
At McCauley Services we make every effort to be with you as soon as possible. In most cases, we can respond on the same or very next day.
Explore Our Services

Pests We Eliminate
How much do services cost?
At McCauley Services we customize our contract to meet your needs and expectations. Our prices reflect that. When you contact our office, we can provide you with a general price range. For many pests, we recommend a free inspection. One of our representatives will investigate your concerns. We'll give you our recommendations for treatment and provide you with pricing information.
Why do I have Indian meal moths?
You may develop a pantry pest problem by bringing infested products into your home such as flour, cereal, pet food, and birdseed.
Are Indian meal moths dangerous?
Indian meal moths, along with other pantry pests, do not cause harm to people or pets. The threat from Indian meal moths is from the loss of food products from contamination making the food unsafe to eat.
How can I keep Indian meal moths out of my house?
To keep Indian meal moths and other pantry pests away you must be vigilant at the grocery store. Inspect store goods and pass on boxes or packages that have tears, openings, or other signs of damage. You can also sign up for home pest control services that offer year-round pest protection.
Call us at (888) 733-9229 to find out how we can help. Our Arkansas Indian meal moth removal experts are experienced and dedicated to your needs!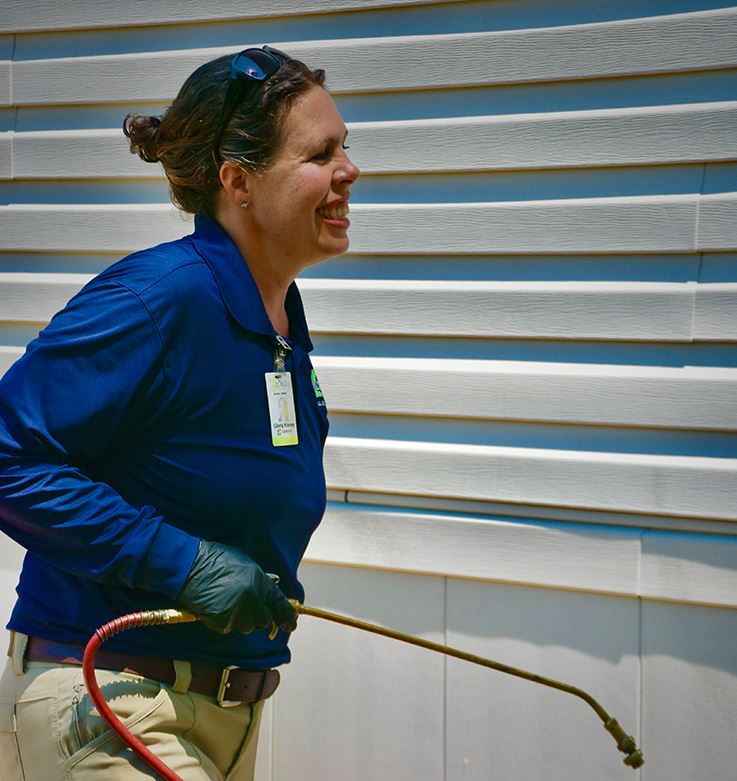 QualityPro Certified
Less than 3% of pest control companies in the U.S. have been awarded the prestigious QualityPro Certification. This certification is given to those who go above and beyond to adhere to the highest standards in professionalism and results in the pest control industry. These companies do whatever it takes to exceed the expectations of their customers and deliver the best possible service.
"We've used Mcauly's Services for 10 years and have always had a great experience."

Kristen H.