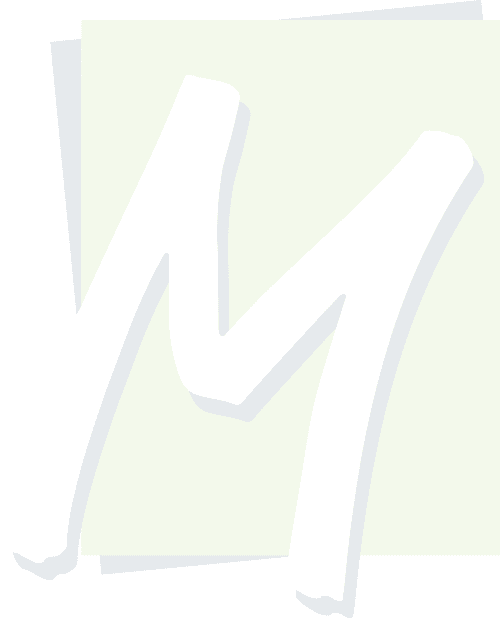 Electrical Services in Central Arkansas
Quick & Affordable Electrical Work in your Home or Business
Are you looking for a little extra help to get things done? Got a honey-do list with no honey to do it? Look no further! From mid-size repairs to replacements to installations, McCauley Services is here to serve as your local handyman. In addition to a team of pest control specialists, we also have an Arkansas electrical team ready to help get your home or business in order. You don't have to put off those things you were meaning to fix or replace any longer! With our help, you can focus on the things you have to get done and let us do our job professionally and with pride.
Contact McCauley Services today to schedule your free estimate.
Is It Worth it to Hire Someone to Help Out?
There are a lot of things we do in life for the sake of convenience. Think about the last time you ordered takeout instead of cooking dinner. Maybe you paid someone to help you move so that you didn't have to take time off work to do it yourself. On a regular basis, we utilize different services to help us get things done, so that we are free to tend to other aspects of life. By offering our customers electrical services and handyman help, we hope to reduce the inconveniences you experience in life so that you can get out and do what you enjoy.
Our team of experts will save you time to spend elsewhere, but we will also give you the peace-of-mind in knowing that the job is getting done the right way, without sacrificing quality or safety.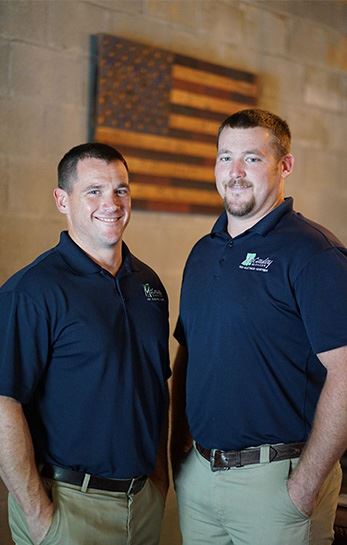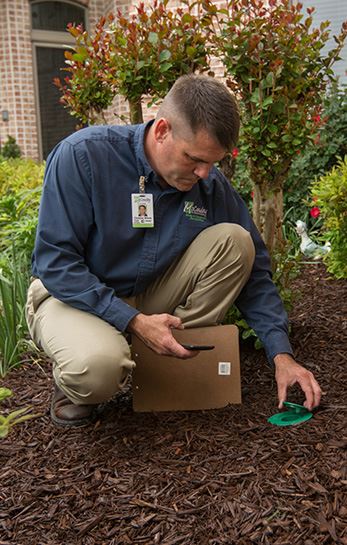 We Will Get the Job Done Right
There are many around-the-house, DIY projects you can choose to invest time in learning, then doing. You can spend time prepping for the job, getting the supplies, and then hoping you can do it right the first attempt. The last thing you want to do is spend an hour replacing electrical outlets or rerouting wires for a new outlet, only to find out that none of the lights work and you did everything wrong.
A better solution is to hire professionals. At McCauley Services, we have the tools and experience necessary to provide electrical solutions you can trust. We will make sure things are taken care of correctly, so your mind stays at ease. As a business, we use our own electrical team for our office's remodel, repair, and installation needs too!
Safe & Reliable Electrical Work
By letting our team of professionals do electrical and handyman work for you, you ensure that the job gets done safely. Whether you need assistance at home or at work, we want to make sure any repair, replacement, or installation we do is done right, so that your safety isn't at risk! We take pride in protecting homes and businesses within our community, and that includes protecting the people who inhabit them.
Our electrical services are available throughout Central and Northwestern Arkansas, including but not limited to:
Electrical Solutions From McCauley Services
We have an entire team of professionals who are qualified to perform a variety of electrical and handyman solutions at your property! If you've got a list of chores to do ranging from electrical repairs, outlet work, lighting installation, and more, then give us a call!
Services we offer include:
Honey-do Lists
New Lighting Installation
Outlet Repair
Motion or security light installations
New Outlet or Switch installation
Smart Home Appliance installations
If you don't see a service listed that you need assistance with, don't hesitate to reach out. If it's in this realm of work, then chances are, we can help you!
Meet Richie Tucker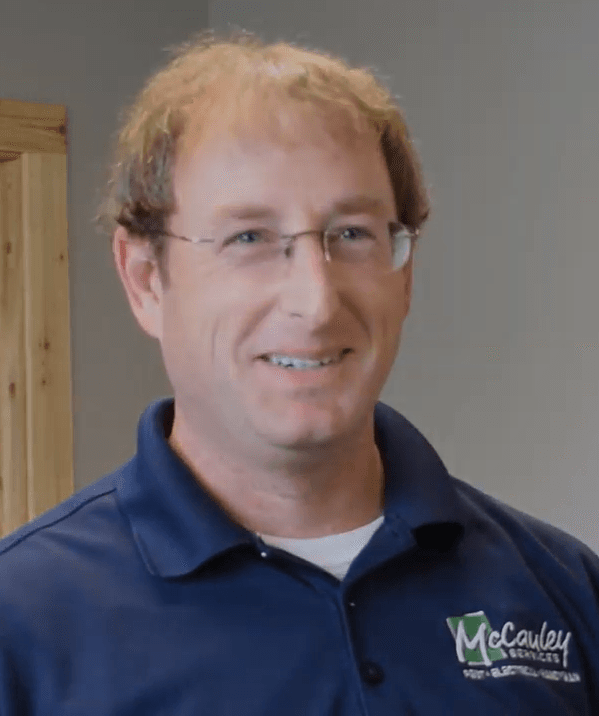 Richie Tucker has served as our Master Electrician for 5 years. Richie earned his Master Electrician license through several years of schooling in electrical theory and electrical building codes completing his required experience for on the job training and classroom hours. All that to say that our Electrical team is knowledgeable, professional, trustworthy, caring, and truly capable of helping you with your electrical needs and leaving you with confidence that your problem was solved quickly and correctly!
Why Choose McCauley?
Are you ready to get things done? McCauley Services has been providing electrical and handyman solutions throughout Arkansas since 1983! All of this to say, we are committed to protecting what matters the most by providing services that promote a safe, healthy living environment. With a licensed Master Electrician on staff, you can rest easy knowing you're in the hands of trustworthy, knowledgeable professionals capable of serving you.
Call (888) 733-9229today to speak to our team about quality Arkansas electrical services.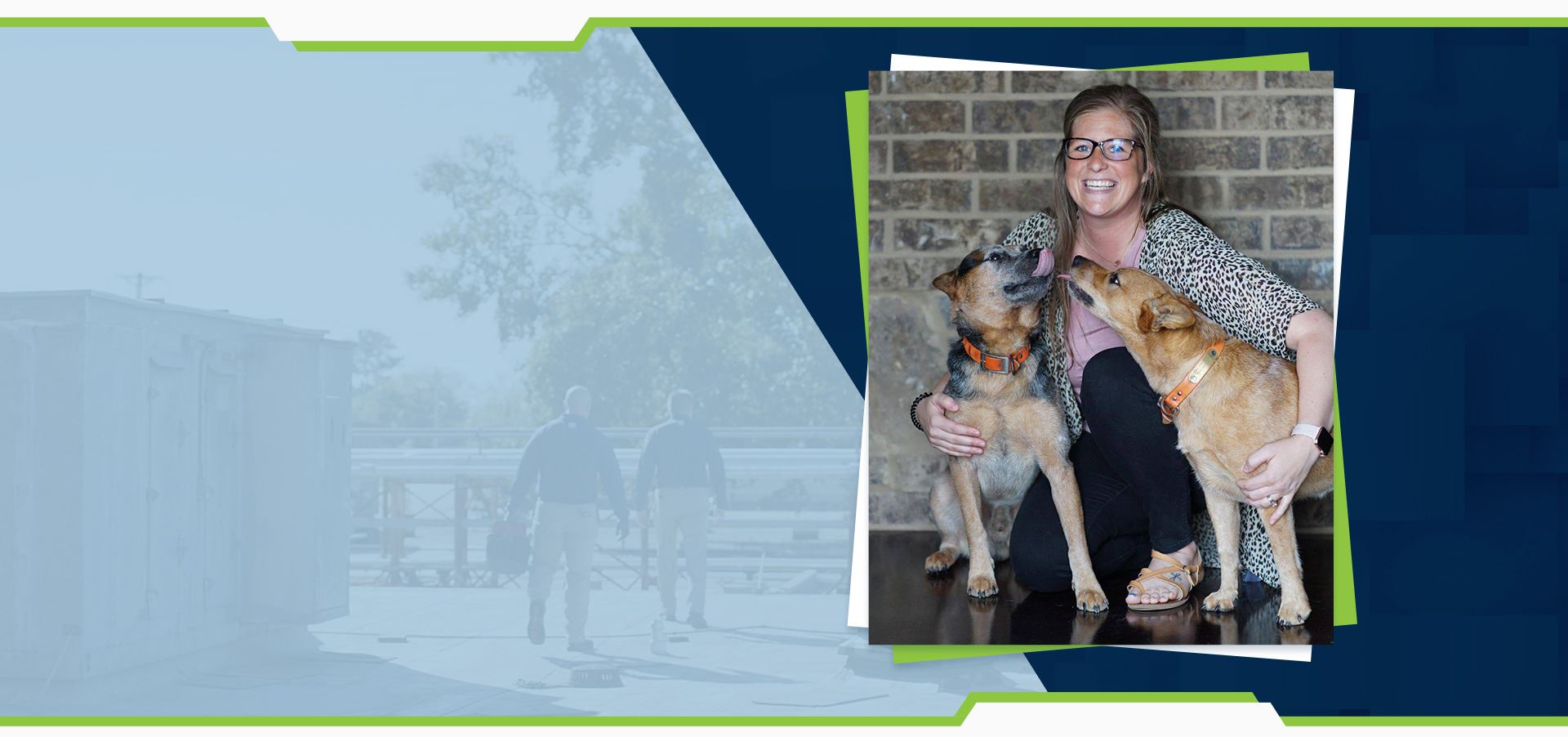 Our Customers Say It Better
Read Their Stories
"Our service tech made sure to ask if we were having any evidence of bugs, insects, etc."

Nina O.

"I have been under contract for a number of years. I call and they come!"

Trish J.

"They are always so professional and courteous."

Brent S.

"Every employee from entry-level positions to management put forth huge efforts to be professional, and they go above and beyond to make sure they give the highest quality of service."

Blake D.

"Technicians are thorough and listen to your concerns and address them while explaining what they're doing."

Jeff L.
QualityPro Certified
Less than 3% of pest control companies in the U.S. have been awarded the prestigious QualityPro Certification. This certification is given to those who go above and beyond to adhere to the highest standards in professionalism and results in the pest control industry. These companies do whatever it takes to exceed the expectations of their customers and deliver the best possible service.