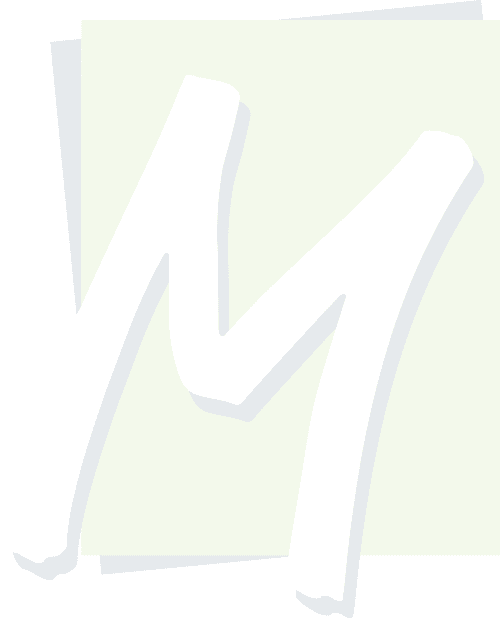 Termite Control in Farmington
Keeping Your Home or Business Termite-Free
Farmington, Arkansas is a place that a small community calls home. In fact, the motto of Farmington, Arkansas is "Feels Like Home." We at McCauley Services of Farmington want you to be able to enjoy that home without unwanted termites coming in and damaging what is most important to you. Termites cause on average, 5 billion dollars in property damage a year in America. We're here to help you spot termite damage and keep them from taking a bite out of your wallet.
If your home is a risk of termite damage, your Farmington termite control team is here to help. Let us protect your house so it can continue to feel like home. Contact us today!
How To Spot Termite Damage
Termites are sneaky little pests and oftentimes the damage they are causing may go unnoticed if you don't know what to look for.
There are many ways to spot a termite infestation, but here are 8 sure-fire ways to know if you need to call in the experts:
Blistered/sagging floors
Cracks in the walls and ceilings.
Foundation damage
Sticking windows/doors
Damaged decking or wooden fence posts
Hollow-sounding wood
Mud tubes on exterior walls
Signs of swarm
Blistered or sagging floors is one of the number one indicators of termites in the house. You may be under the impression that your children have just been tracking in too much water from the pool, but this isn't water damage, it's a sign that you need to call McCauley for a free inspection and estimate. Another sign of termites is cracked walls and ceilings. Termites live inside the walls and eat away at door frames, walls, flooring, etc. All of this can cause your home to have structural damage and that is not a term your bank account wants to hear. Sticking windows and doors may be another sign of termites burrowing deep inside the cracks of them. Whenever termites eat away at the cellulose found in timber, the cracks it makes may cause your windows and doors to shift. This is why they stick and why you need to have someone out to inspect it as soon as possible.
If you've taken a look at your deck and noticed the railings or fence posts seem damaged, it is another sign of termite damage. It takes on a look that may resemble a beehive. That means a nest of termites is chewing through your outdoor wood and will surely be making its way inside if they haven't already. This wood and the wood inside of your house that the termites have nested in will most likely sound hollow. You can test this by knocking on them, gently, and listening to hear if it sounds structurally sound or as though it has been hollowed out. Another major sign that you have a termite problem is mud tubes on the exterior walls. To protect themselves from high temperatures, termites create little mud tubes that look like straws to travel from one area to another in your home. These are very visible and if you notice them, you need to call McCauley right away. The last and one of the most obvious signs of a termite infestation is when you can see tiny little wings in areas such as window sills and basement floors. These piles of wings look like bugs at first, but on closer inspection, you notice it is a collection of wings they left behind as they migrated to another area of your home. You don't need to wait until you have seen every sign to call for an inspection. It is better to be safe than sorry, so call McCauley today.
Termite Season in Arkansas
Arkansas weather is unpredictable, but one thing we know is summers will be hot and humid. While you want to be enjoying hikes in the Boston Mountains, and pool days in your backyard, termites want to burrow inside the cool wood of your home. In Arkansas, the most prominent times for termites are the spring and summer months. You should always be aware, but especially during March, April, July, and August. Don't let termites take away that "feels like home" feeling, call your Farmington McCauley Services and we will stop termites in their tracks.
How McCauley Keeps Your Home Termite-Free
If you're planning on building your forever home with your family, you can go ahead andcall McCauley for a pretreatment. This service must be done after the building frame is up and the roof is on but before the insulation is installed. Treatment is provided to the wood frame of the structure so it must be completed before insulation is installed. This treatment is an odorless solution that terminates the food source for termites.
Termites nest almost always consists of thousands to millions of termites. Where there is one nest, there is almost always a second nest competing for food, i.e. the wood in your home. If you are already at risk of termites, you need an immediate solution. This is when we come out and use Sentricon to treat your home. This is an EPA-registered solution that is safe for you and your family. It's a bait that termites actually prefer over wood. Remember when we said there are millions of termites in one nest? Well, they cannot survive without each other. So once a few termites try the bait, they bring it to their king and queen and the entire colony begins to die off, Our registered, pest control specialists will come out monthly to check how much bait is left and replace it whenever it is needed. When it comes to termites, we take keeping your home protected seriously.
Termite Packages
McCauley Services of Farmington has multiple different packages you can choose from to take care of your termite problem. Unfortunately, most insurance companies view termites as preventable damage to a home and won't cover the expenses that come with termite damage. That is why we have options for almost any budget so we can take care of you, without taking a bite out of your wallet. After our initial meeting we will come out to your home ASAP and begin our initial inspection and treatment. We promise a quick service turnaround and quick closing documentation. It is our goal at Mccauley Services in Farmington to allow you to enjoy your home without the frustration of unwanted termites. We will cover any termite damage while under policy up to $100,000. Now that is service you can depend on.
Check out our packages and pricing here or give us a call today and we can discuss pairing your pest control and Farmington termite treatment together for the ultimate results.
No matter how severe your termite damage, when you call McCauley Services, you can count on us to keep your home feeling like home. Call (479) 226-8894 today to get started.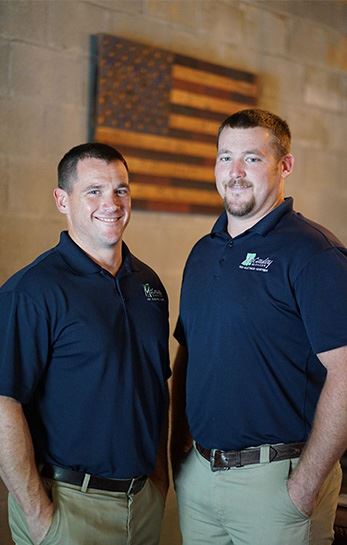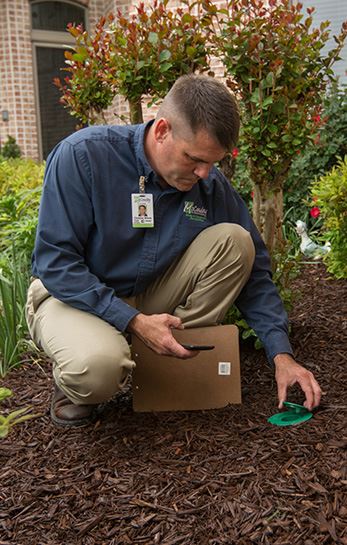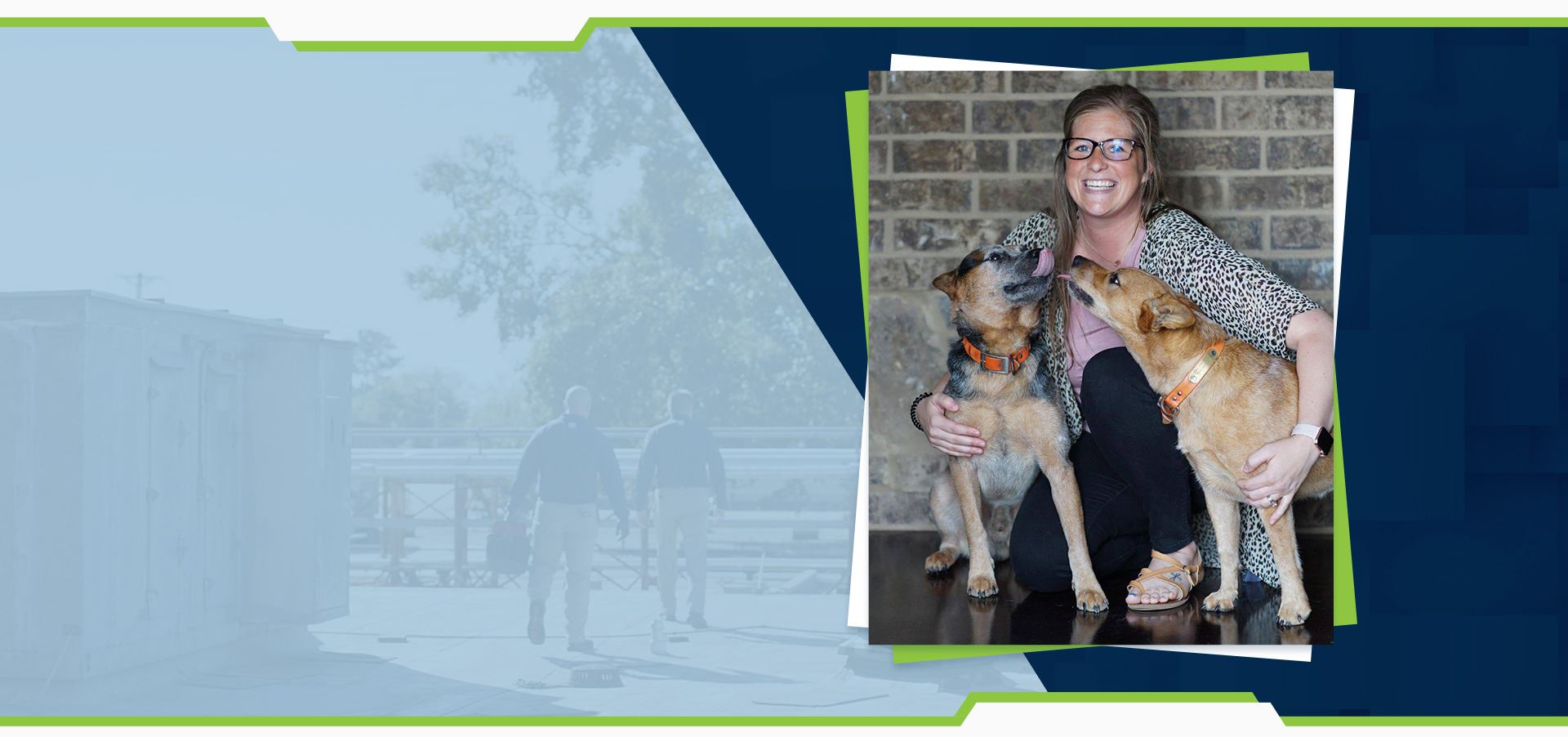 Our Customers Say It Better
Read Their Stories
"Our service tech made sure to ask if we were having any evidence of bugs, insects, etc."

Nina O.

"I have been under contract for a number of years. I call and they come!"

Trish J.

"They are always so professional and courteous."

Brent S.

"Every employee from entry-level positions to management put forth huge efforts to be professional, and they go above and beyond to make sure they give the highest quality of service."

Blake D.

"Technicians are thorough and listen to your concerns and address them while explaining what they're doing."

Jeff L.
QualityPro Certified
Less than 3% of pest control companies in the U.S. have been awarded the prestigious QualityPro Certification. This certification is given to those who go above and beyond to adhere to the highest standards in professionalism and results in the pest control industry. These companies do whatever it takes to exceed the expectations of their customers and deliver the best possible service.