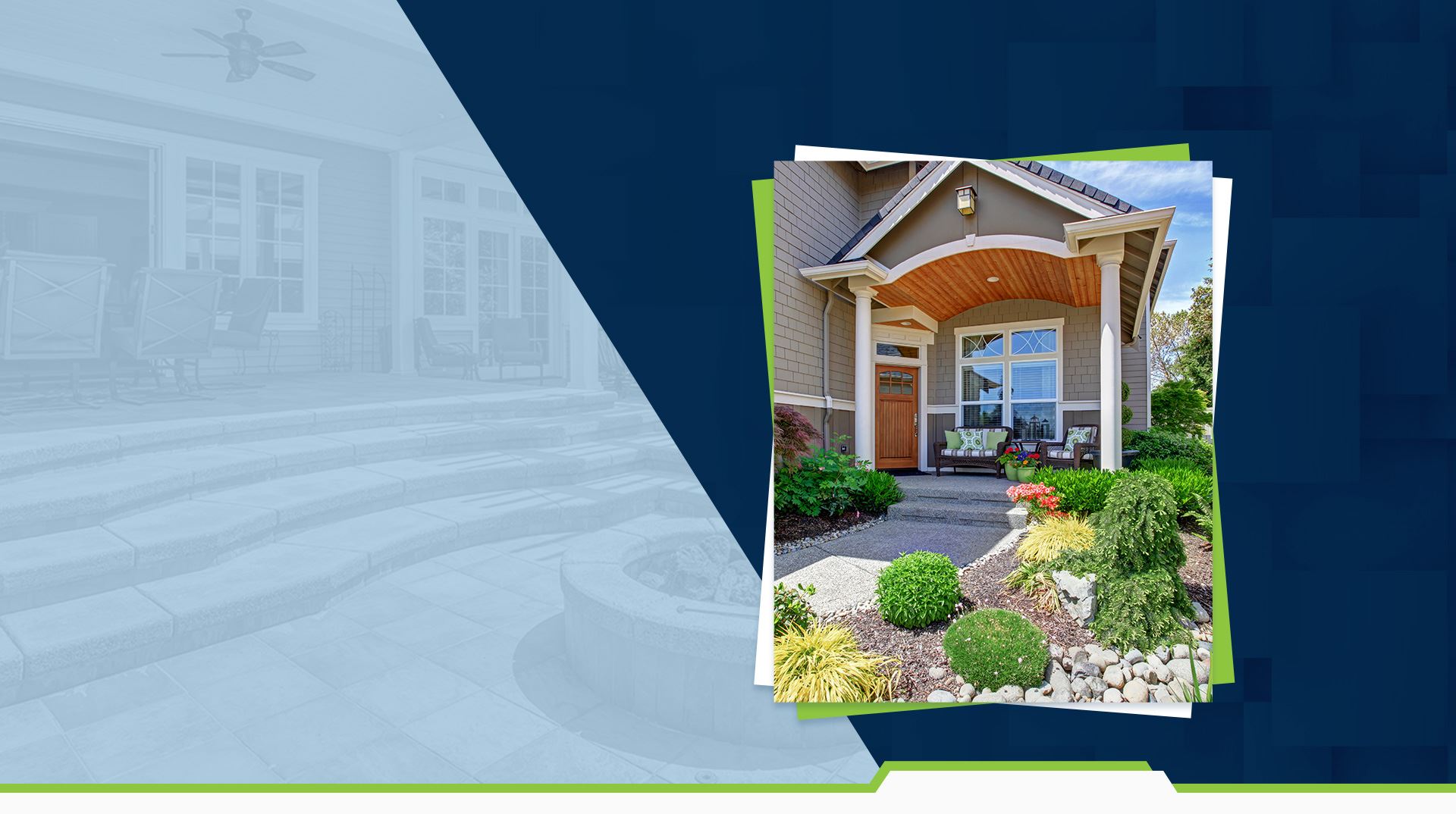 Serving Bryant, AR Protect What Matters Most Trust the McCauley Team to Help You
Pest Control in Bryant, AR
A Tradition of Quality Service Since 1983
It's no secret that bugs are everywhere! Yet, here in central Arkansas, including in Bryant, we see a lot of activity from these pesky, creepy crawlers. In part, this is due to our warm, humid climate and long summers, which allows for bugs such as spiders, termites, ants, fleas, and ticks to thrive, left unbothered by freezing temperatures that help to minimize their lifespan.
Luckily, McCauley Services can prevent bugs from taking up residence in your home, yard, or commercial property. Our pest control services in Bryant are the perfect solution to ensure your property stays pest-free.
---
To learn more, contact our Bryant pest control experts today.
---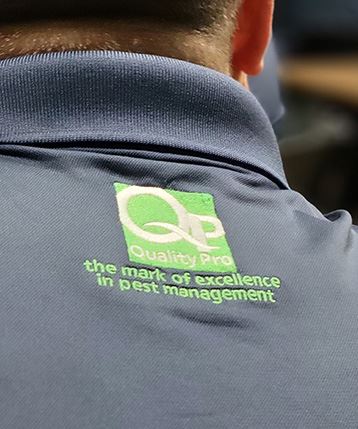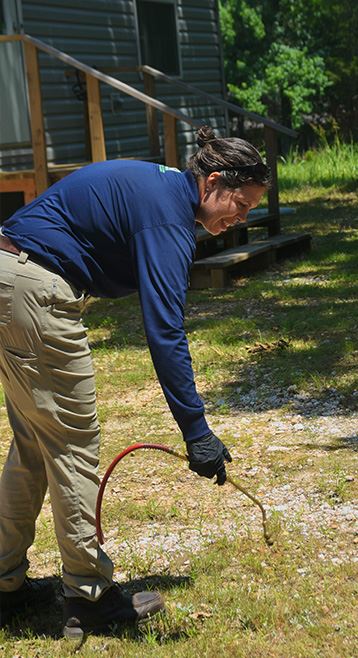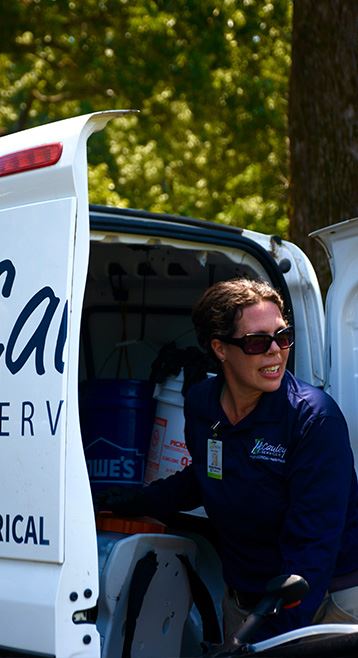 Call

(501) 404-4229

To Schedule An Appointment
Receive Professional and effective service
Same Day Appointments
Enjoy the Comfort and Safety of Your Home
Explore Our Services

Pests We Eliminate
Why You Should Perform Pest Control Regularly
The presence of unwanted pests is not simply unsightly or discomfiting; pests, from rodents to insects, can carry health hazards and destructive behaviors that could damage your property. While we can't rid ourselves of pests completely, we can stop them at the door of our home with regular pest control services.
If you own a home or business in Bryant, you should consider our pest control services for a variety of reasons:
Pests can be a hazard to your health! More than being annoying, pests can carry diseases with them that can be transmitted to you and your family. Anything from roaches to fleas, to mice to ticks can be detrimental to your health. That's why we advise you to not only treat your home or business on a regular basis, but your landscape as well. Our Bryant pest control service can also be a huge benefit for those with furry friends! Pests, like ticks and fleas, will live happily on your pet if given the chance. This will not only be an issue for your pet but can then be carried into your house and present a risk to you.
Pests can raid your cabinets. If pests do find their way into your home or business, they will likely find your food! At one point or another, we've probably all seen a trail of ants leading to the sink or the sugar. Roaches, gnats, and even mice can find their way into your cabinets and tear into whatever food you're storing, like bread, bags of snacks, or boxes of pasta. Instead of having to deal with this very unappetizing problem, plus waste your grocery money in doing so, regular pest control will prevent this from becoming an issue.
Over-the-counter products are not a good option. Sometimes, property owners don't see the value of professional pest control management services because there are plenty of pest control products sold at stores that claim to eradicate pest problems. While these products are available, they are not necessarily the best solution to the problem. More often than not, these products will not entirely eliminate pests. They may seem to work at first, but usually, the problem returns. Additionally, the chemicals in these products are a health hazard in and of themselves. If you are in need of pest control in Bryant, AR, our pest control products are strong enough to get the job done, and our team of professionals knows how to safely apply them without putting you or your family in harm's way.
Whether you're seeking general management to protect and prevent against common household pests, or if you're battling a difficult infestation, McCauley Services will make sure your home is pest-free! Call (501) 404-4229 today.
The Top Bryant Exterminator for Residential & Commercial Infestations
Residential Pest Control
There's no reason to wait until things get out of control to use our professional pest control services. By being proactive now, you can protect your home from unwanted critters and in turn, prevent the possibility of bigger, more expensive problems from occurring, such as termite damage. More often than not, seeing one bug around the house means there are more lurking in dark corners. McCauley Services recommends you consider a quarterly pest control plan to eliminate this from becoming an issue. It doesn't take long for a bug here and there to turn into a whole lotta bugs everywhere.
While our residential pest control services prevent against the standard pests, we will also perform a unique inspection of your home to determine if you have any specific needs to protect against! This ensures you get the comprehensive services you're looking for.
Controlling An Infestation
If you live in Bryant and find yourself dealing with a home pest infestation, McCauley services can help. As troublesome and stressful as an infestation can be, using professional residential pest control services is the number one way to get the situation under control. Pest control management is best left to the professionals at all times, but especially in situations where there is an abundance of pests. Whether you are dealing with a serious flea problem, or can't seem to get rid of a family of mice, we can help you get things taken care of.
When you utilize our professional services, you can be sure you are getting a professional who has the resources available to eradicate your problem. Our pest control products are strong enough to wipe out pests, even in the most extreme cases.
Commercial Pest Control
If you own a business in Bryant or surrounding areas, keep it protected with commercial pest control services. No business should risk their reputation with a pest problem. Whether you are running a corporate office or restaurant business, make sure you have a plan in place to manage and protect against pests! McCauley Services can be the solution you need so that pests around your commercial property is the last thing you have to spend time worrying about.
Keeping a Safe Environment with Pest Control
Commercial pest control should be one of your priorities for more reasons than one. When you run a business, you have to be concerned about your customers and clients, but also your employees, and of course, business regulations and laws.
Bring business in and keep the bugs out. There's nothing welcoming about a pest problem. Don't run off your business with bugs or rodents. Your employees won't (and shouldn't) want to work under those conditions, and your customers will likely want to take their business elsewhere. Commercial pest control services will keep your property pest-free, without adding another task to your to-do list.
Don't violate a health code. It takes a lot to run a business and to keep it running. Part of that means you have to abide by certain standards, codes, regulations, and rules. The last thing you want to do is find yourself with a pest infestation that violates a standard. Word gets out quick, so instead of risking being charged with fines, or worse, make sure to prioritize commercial pest control services as part of your building management.
Our Approach to Pest Control
At McCauley Services, we know there isn't a one-size-fits-all approach to residential or commercial pest control, which is why we offer several pricing structures. We base our services on the size of your home, our basic services, as well as additional treatment options (like termite protection). This means you have options and flexibility in pricing, as well as control over the services you receive.
Starting at just $50 per month, we bundle pest and termite control into one package. This provides you with the most comprehensive residential pest control service in Bryant and other Arkansas communities. Without the use of harsh, unnecessary chemicals, we help create a protective barrier around your home to keep out unwanted pests.
To get started with an inspection and estimate, contact us today!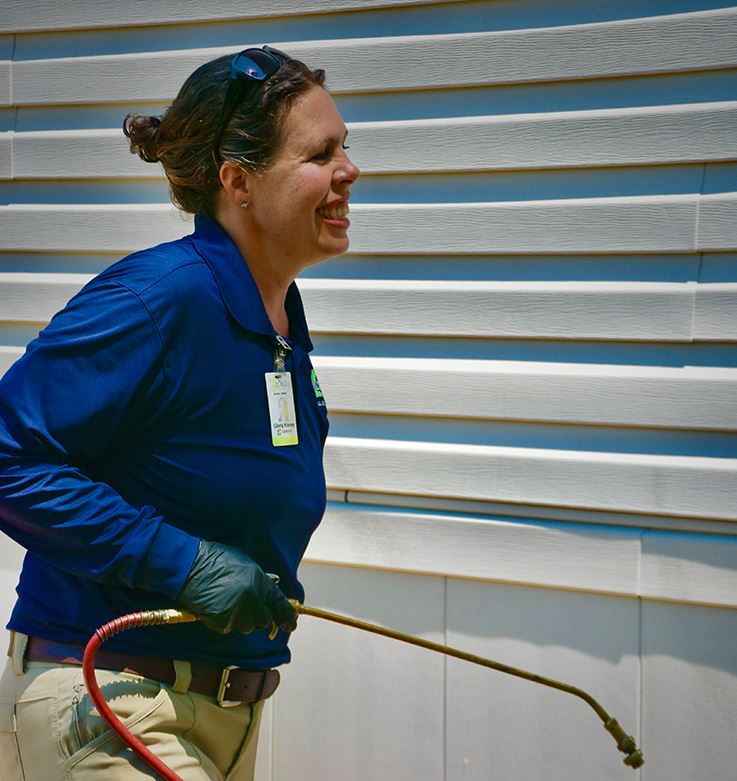 QualityPro Certified
Less than 3% of pest control companies in the U.S. have been awarded the prestigious QualityPro Certification. This certification is given to those who go above and beyond to adhere to the highest standards in professionalism and results in the pest control industry. These companies do whatever it takes to exceed the expectations of their customers and deliver the best possible service.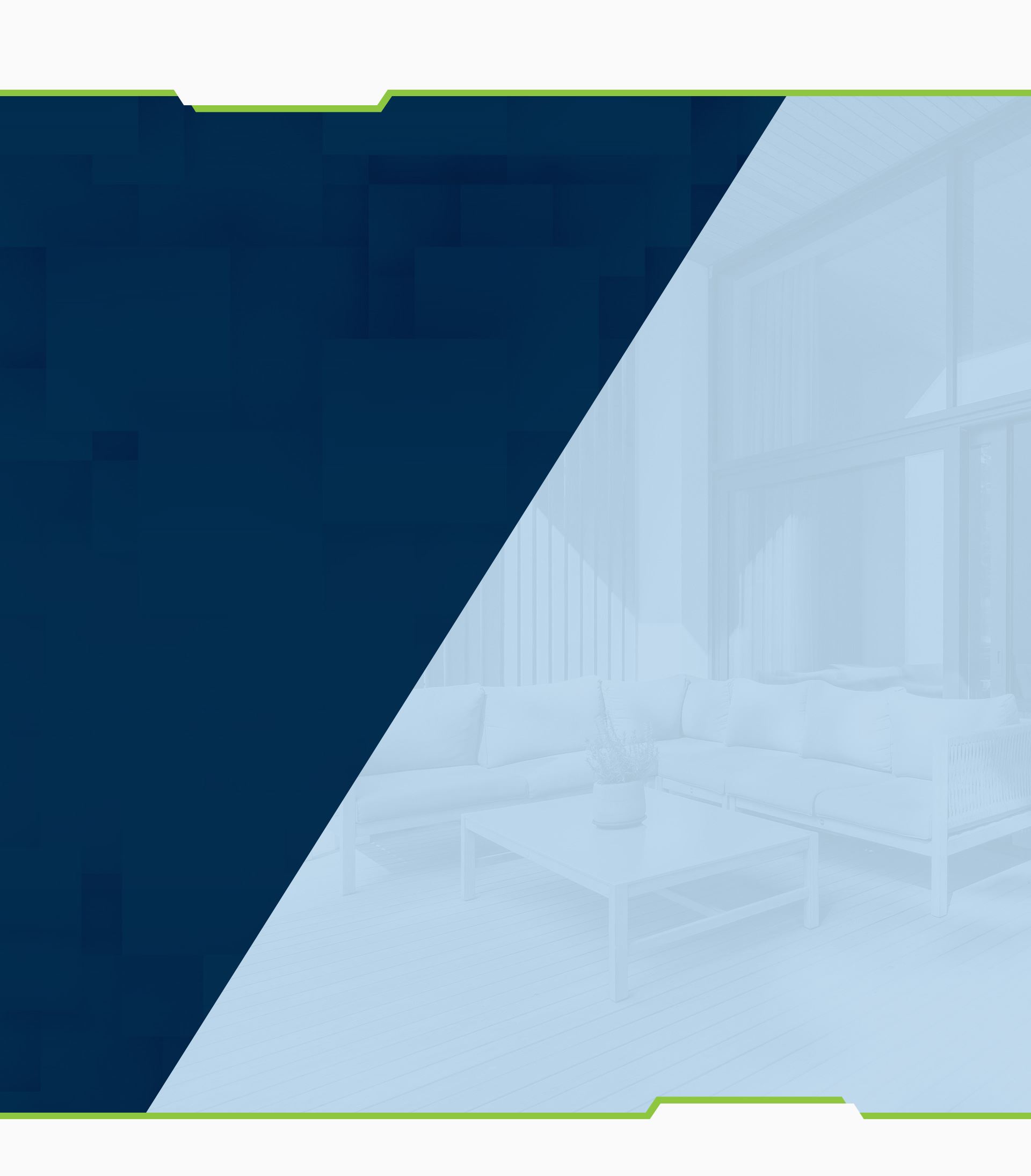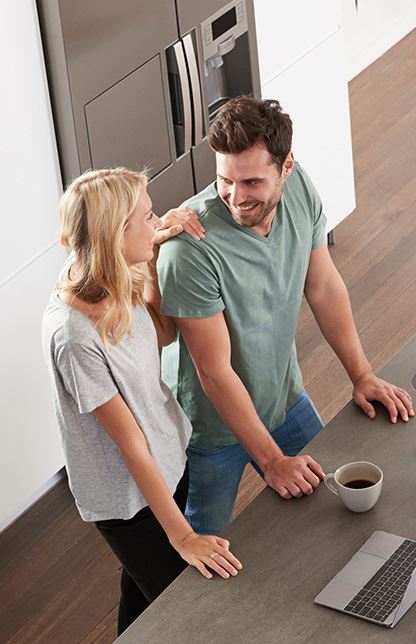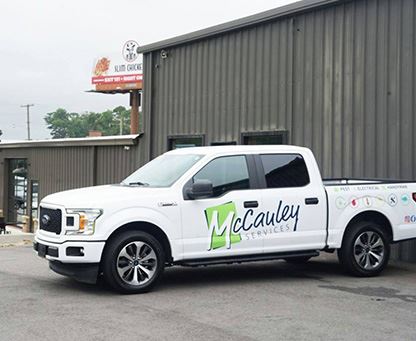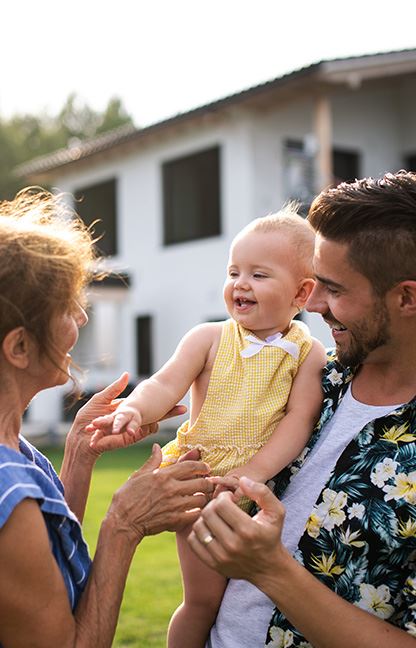 Hear From Our Happy Customers
"Went above and beyond and cleaned out all the cobwebs in the garage before spraying."

Charity T.